I have a lot of interests, but some of them have become life journeys. Three of them are beauty, fashion, and lifestyle. I am currently in my second year of university studying Computer Science with the aim of becoming a software engineer. Other life long achievements are to own a clothing brand, start a foundation, and many more as the years go by.
A quote I live by: "Anything is possible, I don't think limits" - Usain St.Leo Bolt
SUBSCRIBE & DO NOT MISS A THING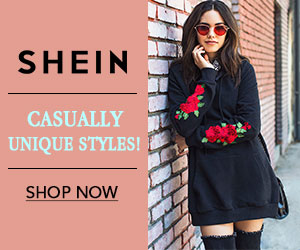 SHOP AT MY SOME OF  MY FAVORITE BRANDS BELOW AND GET DISCOUNTS!
WHAT'S IN MADELINE'S CLOSET | EP. 3
OPEN FOR MORE DETAILS Heyy Guys, I am back with another vacation vlog. So far, I have been to Ithaca New York, Dallas Texas, and Tampa Florida.